PERSONALIZED - ROCKET SHIP - SCIENCE - ASTRONOMY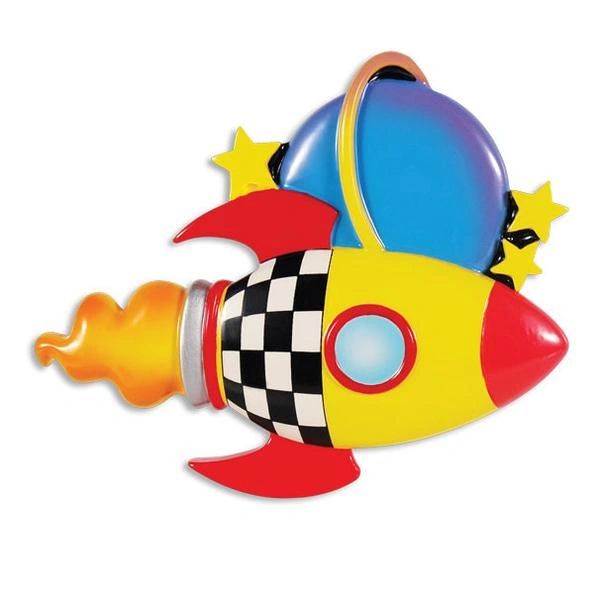 PERSONALIZED - ROCKET SHIP - SCIENCE - ASTRONOMY
ROCKET SHIP
YOUR FUTURE ASTRONAUT WILL LOVE THIS COLORFUL KEEPSAKE!
It will be proudly displayed year after year. Your space enthusiast will appreciate your recognition of their interest! It can be hung in their room as well! Think outside the box - how about for your spouse or significant other! Personalize with the message - " To the Moon Alice" (of course their name) for a good laugh!
PERSONALIZATION SUGGESTION:
Name & Year w/ message - Future Space Traveler
Poly Resin - 3 1/4" x 4 1/4"

Reviews