PERSONALIZED - PROUD TO SERVE - PICTURE FRAME ORNAMENT - ARMED FORCES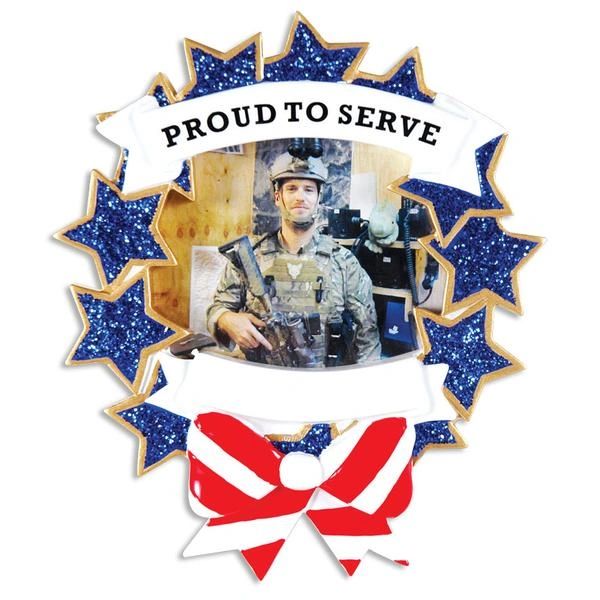 PERSONALIZED - PROUD TO SERVE - PICTURE FRAME ORNAMENT - ARMED FORCES
PROUD TO SERVE
THIS KEEPSAKE ORNAMENT PICTURE FRAME WILL BE CHERISHED FOREVER!
Let your American Hero know how proud you are of their service to our great country! On a personal note, I would like to thank your patriot for their service and sacrifice every day! May God bless them and their loved ones.
*PRE-PRINTED - PROUD TO SERVE*
PERSONALIZATION SUGGESTION:
Name & Branch of Service - (example) - Sgt. Mann US Army
Poly Resin - approx. 4" x 4 3/4" 


Reviews