PERSONALIZED - TEAPOT - TEA PARTY PRINCESS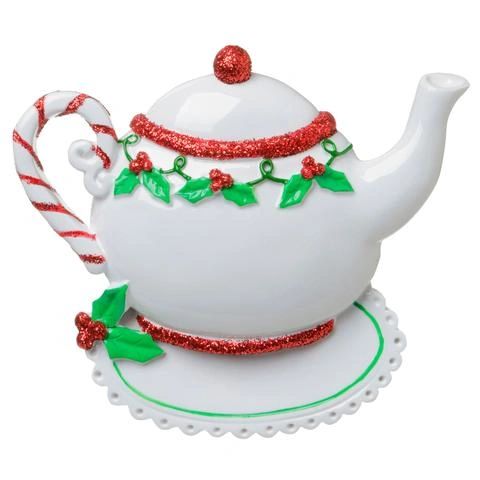 PERSONALIZED - TEAPOT - TEA PARTY PRINCESS
CHRISTMAS TEAPOT
The perfect gift for your favorite tea drinker. Include yourself on the gift list. A wonderful addition to your tree. Add this keepsake to your gift for an extra-special touch! This personalized keepsake makes a wonderful gift for the teacher, a religious ed teacher, the bus driver, and many more! Don't forget the tea party princess! Wonderful party favor!
PERSONALIZATION SUGGESTION:
Name & Year
Poly Resin - approx. 3 3/4" x 3 3/4"
Reviews