PERSONALIZED - LAW ENFORCEMENT - POLICE OFFICER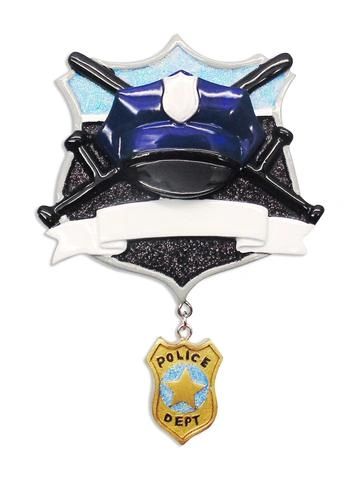 PERSONALIZED - LAW ENFORCEMENT - POLICE OFFICER
POLICE HAT

RECOGNIZE THE DEDICATION AND SACRIFICE THEY GIVE EACH DAY!
This token of your appreciation for their efforts to keep us safe is well deserved!
A keepsake ornament that will be cherished forever by your seasoned officer or a new graduate from the academy.
Recent promotion? - what better way to express how proud you are.
Pre-printed - Police dept. - on the shield
PERSONALIZATION SUGGESTION:

Shield # on the badge, Name, & Year 

Poly Resin - approx.  4" x 4 1/2"


Reviews