PERSONALIZED - FOOTBALL - ORNAMENT/PICTURE FRAME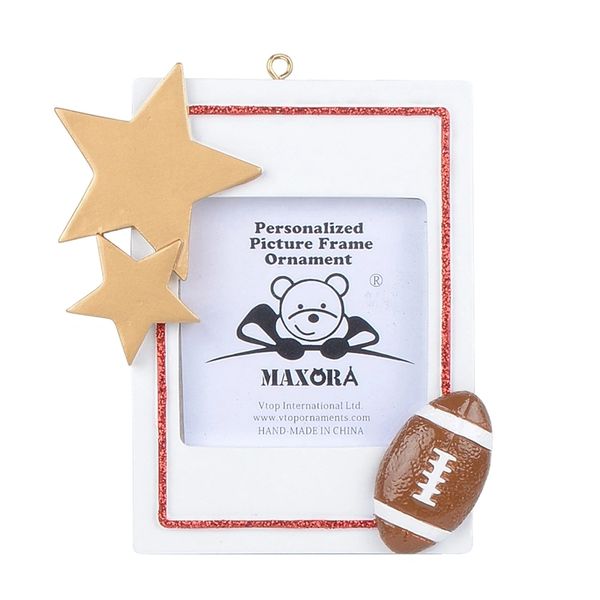 PERSONALIZED - FOOTBALL - ORNAMENT/PICTURE FRAME
FOOTBALL - PICTURE FRAME/ORNAMENT
This keepsake is both an ornament and a picture frame. Hang it proudly year after year or keep it displayed year-round! This personalized gift is perfect for the #1 coach. Add it to his/her gift for an extra-special touch!
PERSONALIZATION SUGGESTION:
Name & Year
#1 Coach & Year
Poly Resin - approx. 4 1/4" x 4"
Reviews