PERSONALIZED - HONEY DO LIST - HANDYMAN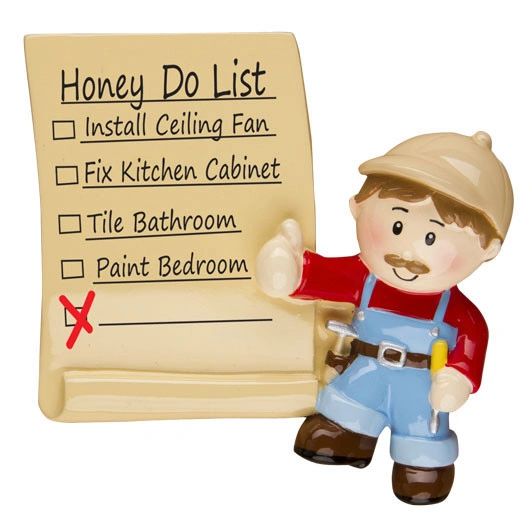 PERSONALIZED - HONEY DO LIST - HANDYMAN
HONEY DO LIST
A FUN WAY TO REMIND HIM WHAT NEEDS TO BE DONE!
Think about some romantic ideas like hold my hand, kiss me goodnight, say I love you!
PICTURE IS SAMPLE IDEAS FOR LIST - HONEY DO LIST IS PRE-PRINTED
PERSONALIZATION SUGGESTION:
Name
List of things you think should be done
Year
Poly resin - approx. 3 1/2" x 3 1/2"
Reviews