PERSONALIZED - GONE FISHING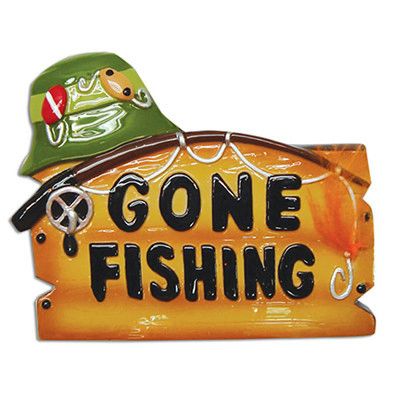 PERSONALIZED - GONE FISHING
GONE FISHING
YOU'LL "CATCH" A BIG THANK YOU FOR THIS BEAUTIFUL ORNAMENT!
Remember that special day with Dad or Grandpa!
How much did that "BIG FISH" weigh?  Remember your family vacation
PERSONALIZATION SUGGESTION:
Name & year

Child's name & grandpa/dad w/ year 

Destination & year

Poly resin - approx.  3 1/2" x 3"
Reviews