PERSONALIZED - GINGERBREAD HOUSE W/ 8 - FAMILY, GRANDCHILDREN, COUSINS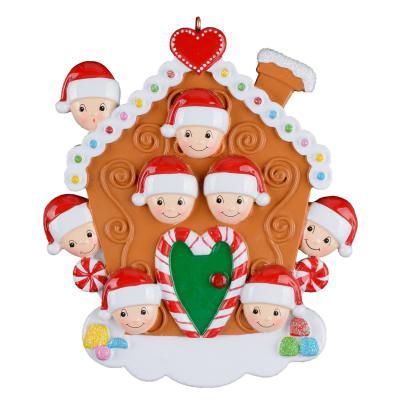 PERSONALIZED - GINGERBREAD HOUSE W/ 8 - FAMILY, GRANDCHILDREN, COUSINS
GINGERBREAD HOUSE
YUMMY FAMILY KEEPSAKE!
Start your collection or add to the one you have already started! So many gift-giving options! Grandparents will love this gift from their sweet grandchildren. Remember your family gingerbread house activity!
PERSONALIZATION SUGGESTION:
Names on Hats & Year
Names on Hats, Message, & Year - (example - Our 1st Gingerbread House 2020 - Nana's Sweeties 2020
Quarantine 2020, Names on Hats, & Year
Social Distance Warriors, Names on Hats, & Year

Poly Resin - approx. 4" x 4 1/2"
Reviews