PERSONALIZED - GINGERBREAD HOUSE W/ 7 - FAMILY, COUSINS, GRANDCHILDREN, FRIENDS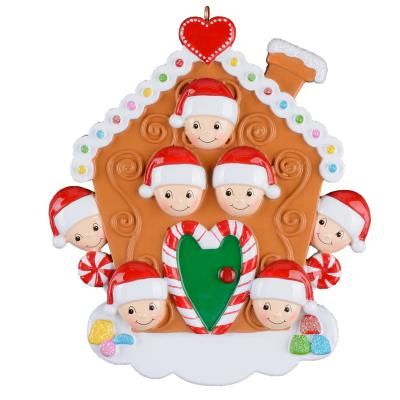 PERSONALIZED - GINGERBREAD HOUSE W/ 7 - FAMILY, COUSINS, GRANDCHILDREN, FRIENDS
GINGERBREAD HOUSE
YUMMY FAMILY KEEPSAKE!
Start your collection or add to the one you already have! Grandparents will love this gift from their sweet grandchildren! Remember your family gingerbread house activity! 
PERSONALIZATION SUGGESTION:
Names on Hats & Year
Names on Hats, Message, & Year - example - Our 1st Gingerbread House 2020 - Nana's Sweeties 2020

Poly Resin - approx. 4" x 4 1/2"
Reviews