PERSONALIZED - DAD - #1 DAD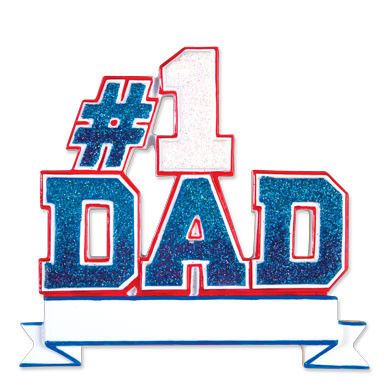 PERSONALIZED - DAD - #1 DAD
#1 DAD
LET DAD KNOW YOU LOVE HIM!
Dads, they do all the big things, little things and are always there. With this personalized keepsake, you'll be letting him know you appreciate how he makes your world a better place! He'll be beaming with pride! As a memorial, allows you to honor him and keep his memory alive.
PERSONALIZATION SUGGESTION:
From the kids - You make us happy! Love, John & James - 2020
Memorial - In Our Hearts forever
Poly Resin - approx. 4" x 3 1/2"
Reviews