PERSONALIZED - BIRD FAMILY w/ 5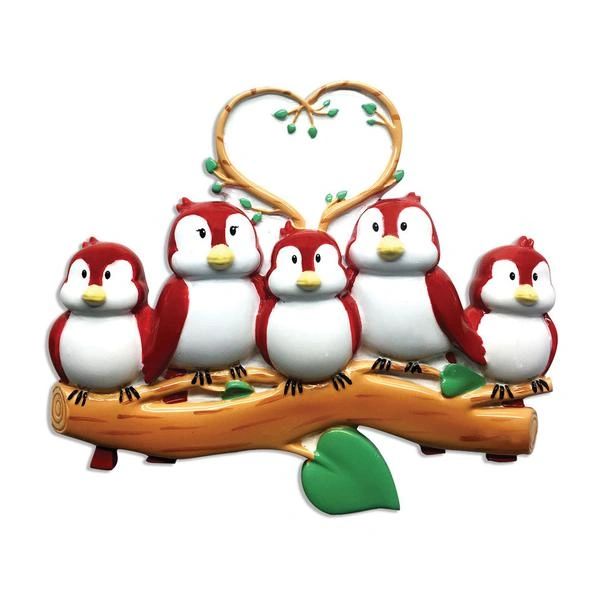 PERSONALIZED - BIRD FAMILY w/ 5
BIRD FAMILY w/ 5
BIRDS OF A FEATHER FLOCK TOGETHER. PERCHED ON A BRANCH THIS HAPPY GROUP IS A GREAT WAY TO START A KEEPSAKE TRADITION! IT WILL BE A WONDERFUL ADDITION TO YOUR FAMILY KEEPSAKE COLLECTION.
PERSONALIZATION SUGGESTION:
Names, Family name, & Year
Names, Message (example) - Christmas 2019
Poly Resin - approx. 4 3/4" x 4"

Reviews