PERSONALIZED - BIRD FAMILY w/ 3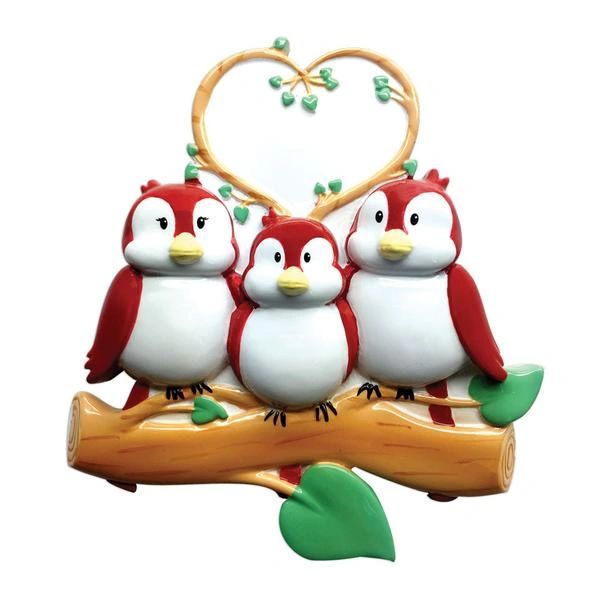 PERSONALIZED - BIRD FAMILY w/ 3
BIRD FAMILY w/ 3
Birds of a feather flock together. Perched on a branch this happy group is a great way to start a keepsake tradition. It will be a wonderful addition to your family's treasured collection. 
PERSONALIZATION SUGGESTION:
Names, Family name, & Year
Names, Message (example) - Christmas 2020

Poly Resin - approx. 3 1/2" x 4"
Reviews